Dynamic Perception Carbon-Fiber Rails for Stage One


We will be shipping the Stage One slider with carbon rails as of now. We do have the classic rails available for customers who prefer aluminum. Please read the original announcement from Dynamic Perception about these new, ligher, rails:
We've been asked about ways to make the Stage One even lighter, and for longer length rails for those who don't want to put smaller rail sections together in the field. Of course, longer and lighter aluminum rails have drawbacks, especially in the cost of the machinery we'd have to invest in to produce them... So, we banged our heads together for a while, talked to some people that knew some people, and got (very, very) dirty coming up with a better way.
As of May 15th, we will no longer be shipping aluminum 21-inch rails with the Stage One. Instead, we will now offer a selection of 20, 40, and 60 inch carbon-fiber rails for the Stage One. The best part? The 20" carbon-fiber extension sets and fixed-span extension sets will be the same price as our current aluminum extension sets!
Not only are the Carbon-fiber extension sets lighter, the entire rails are machined to a much tighter tolerance, resulting in far cleaner joints when connecting extensions.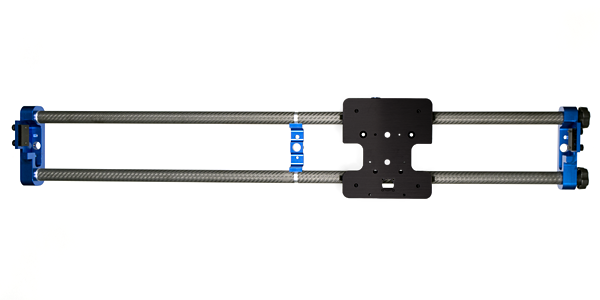 2x 20" CF Extension Sets
What difference does a little carbon-fiber make? One a basic Stage One, with 2x 20" extension sets, the CF version will weigh 2 lbs (0.9kg) less - and the weight savings goes up with the longer rails: a basic, 40" Base Stage One with 40" CF rails weighs only 4.6 lbs (2kg), with the motorized version weighing in at only 5.8 lbs! (2.6kg)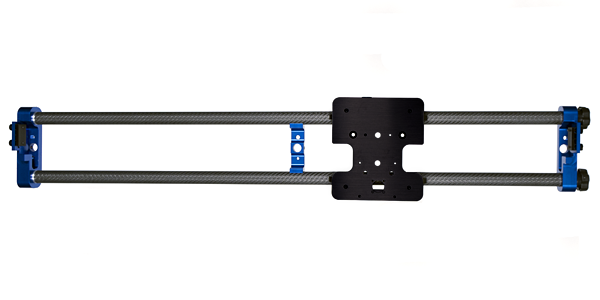 1x 40" CF Rail Extension Set
Pricing
The 20" rails will be the same price as the classic 21" aluminum rails. The prices of the 40" and 60" rails will be published in this article on Saturday.
related products - Related Products